Strategic Housing Land Availability Assessment (SHLAA)


SHLAA 2019
The Strategic Housing Land Availability Assessment 2019 (SHLAA) mapping application has been developed to aid the consultation process and the assessment of potential housing development sites within County Durham. This was published on the 7th January 2019.
The mapping application allows you to view the location of potential sites.
For comments received and response at Preferred Options stage please see Statement of Consultation.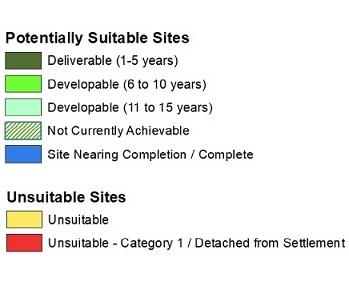 Select the town you wish to navigate to from the drop down.
Town:&nbsp